Bacon muffins recipe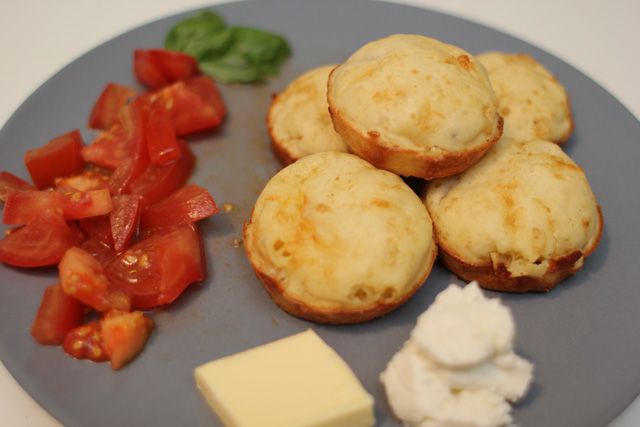 As I was moving, and had to finish my (super expensive and impossible to find in Austria!) box of Bisquick, I checked Pinterest for some inpiration! There are so many delicious recipes, but I did not have that much left… so I decided to adapt a Bacon pancake bite recipe. Here is the yummiest bacon muffins recipe:
Ingredients:
– 1 cup of Bisquick
-1/2 cup of milk
– 1 egg
– 4 bacon slices
– 1/4 cup of cheddar cheese
Directions:
– Heat oven to 350°F. Butter a muffin tray.
– In large bowl, stir together Bisquick, milk and egg. Add bacon and cheese; stir just until combined. Pour batter evenly into mini muffin cups, filling nearly to the top of each cup.
– Bake 10 to 15 minutes or until tops are light golden brown.
– Optional: I served them with Philadelphia cream cheese, butter, tomatoes and basil!
Let me know if you make them! ^^