Banana bread with chocolate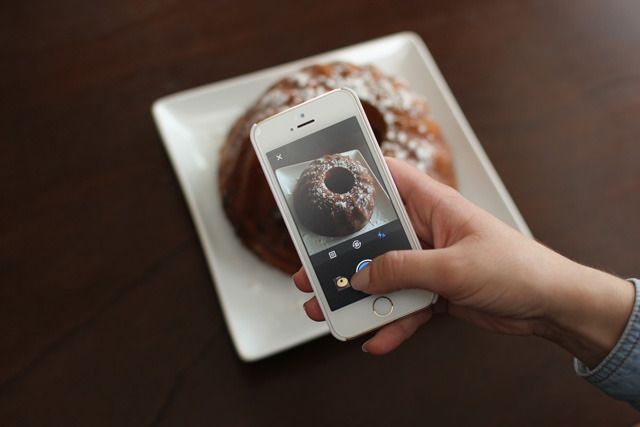 Last weekend I baked a Banana bread with chocolate chips that turned out amazing! And the best part is… it was the first time I used a bundt pan, and the cake came out perfect! Nothing was left inside nor it break while removing it. It may sound like a super silly thing to be proud of, but I am! 🙂 My mom says that adding chocolate chips to a banana bread is kinda weird… but I believe it is impossible to ruin something by adding chocolate chips! And the extra added flavor is just perfect. I found this recipe in last month's Northwest living but I changed a few things 🙂
Ingredients:
– 1 cup of butter
– 1/2 cup of buttermilk
– 3 eggs
– 1/3 cup of brown sugar
– 2 1/4 cup of sugar
-1tsp of salt
– 1tsp of baking soda
– 1tsp of baking powder
– 5 mashed bananas
– 2tsp vanilla
– 3 cups of flour
– 1 cup of chocolate chips
Directions:
– Let the butter, buttermilk and eggs stand at room temperature. Butter a Bundt pan and mix brown sugar with 1/4 cup of butter.
– Beat 3/4 cup of butter and add sugar until is fluffy. Add salt, baking soda, baking powder and eggs. Beat well after each egg. Add mashed bananas and vanilla. Keep on beating. Alternately add flour and buttermilk until everything is combined.
– Add the chocolate chips and butter and brown sugar mix, and mix them with a fork.
– Fill the Bundt pan and bake at 325º(f) for around 70 minutes. Let it cool for a few minutes and remove from the pan 🙂 Once it was at room temperature, I decided to sprinkle some powderer sugar on top.
Enjoy it!!