Best hot chocolate recipe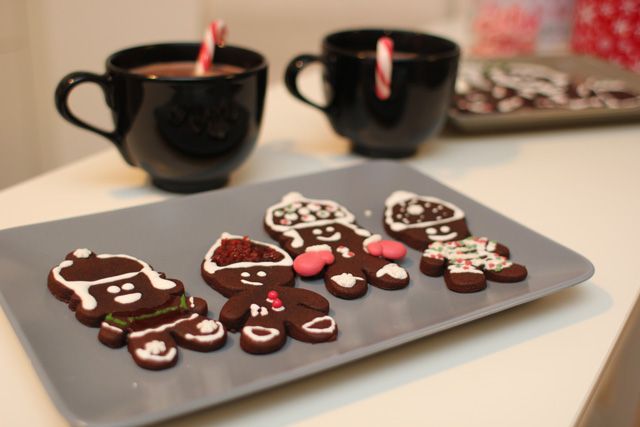 After baking these chocolate cookies for the Tchibo BlogParade, I decided that the best way to eat them would be with a super yummy cup of hot chocolate! So I will share with you what I think it's the best hot chocolate recipe eveeeer! 🙂
Ingredients:
– 1/3 cup Cocoa
– 1/2 cup sugar
– 1/3 cup boiling water
– 3 1/2 cups of milk
-3/4 tsp vanilla essence
– pinch of salt
Directions:
– Use two saucepans. One is to boil water, and the other one will be first used as a bowl to mix the dry ingredients (sugar, cocoa and salt).
– Add 1/3 cup of boiling water to the dry mix. And turn on the heat, till everything is combined. Once it is starting to boil, you can turn off the heat and keep on stirring while adding the milk.
– Turn on the heat, but do not let it boil!. Add the vanilla essence and a cute candy cane!
Oh! And if u wanna win a baking set like the one I use to make my Chocolate honey cookies (here), you can visit the Tchibo blog here and leave a comment there with ur pick from the BlogParade! 🙂