Chocolate cupcakes recipe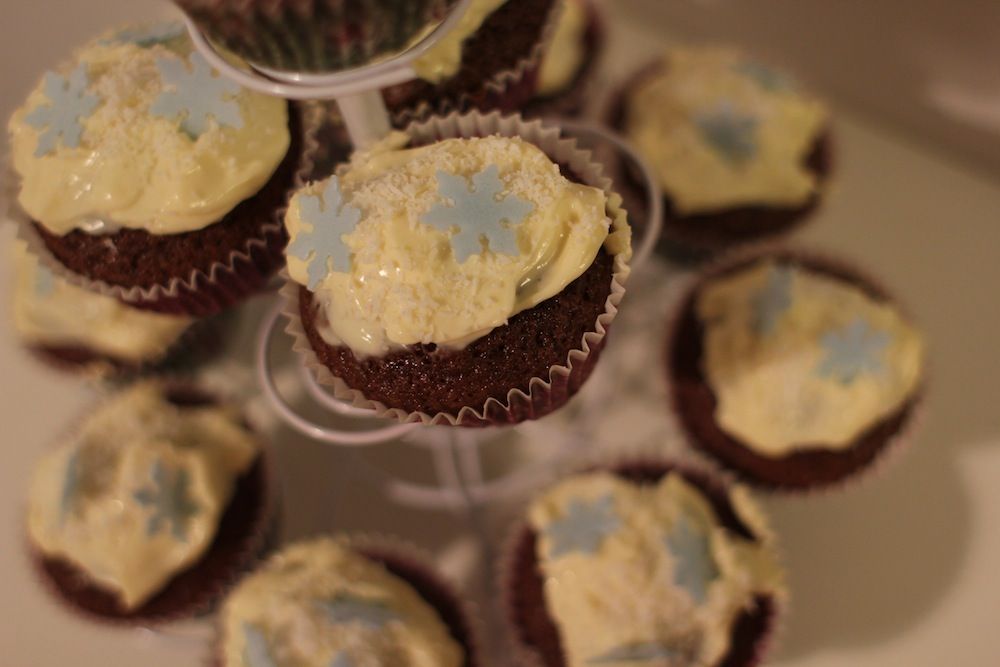 A few days ago I made these yummy cupcakes. It was my first time making homemade chocolate cupcakes, even though I did angel food and even tres leches cupcakes, for some reason…I was scared of making these!!! But I'm glad I did cause they were soft and delicious…just what I was craving!
Ingredients:
– 1 1/3 cups all-purpose flour
– 3/4 cup unsweetened cocoa powder
– Preheat oven to 175 degrees C. Line a muffin pan with paper liners. Sift together the flour, baking powder, baking soda, cocoa, and salt. Set aside.
– In a large bowl, cream together the butter and sugar until light and fluffy. Add the eggs and then stir in the vanilla. Add the flour mixture alternately with the milk; beat well. Fill the muffin cups 3/4 full. I find it is way easier to fill them up with an ice cream scoop spoon.
– Bake for 15 to 17 minutes in the preheated oven.
– Normally, I buy a cake mix and make the frosting by my own. Not this time! I recently found this new Brunch with white chocolate flavor and had to try it! Then I added coconut and little snowflake decorations 🙂
Save this recipe: