Chocolate & Strawberry muffins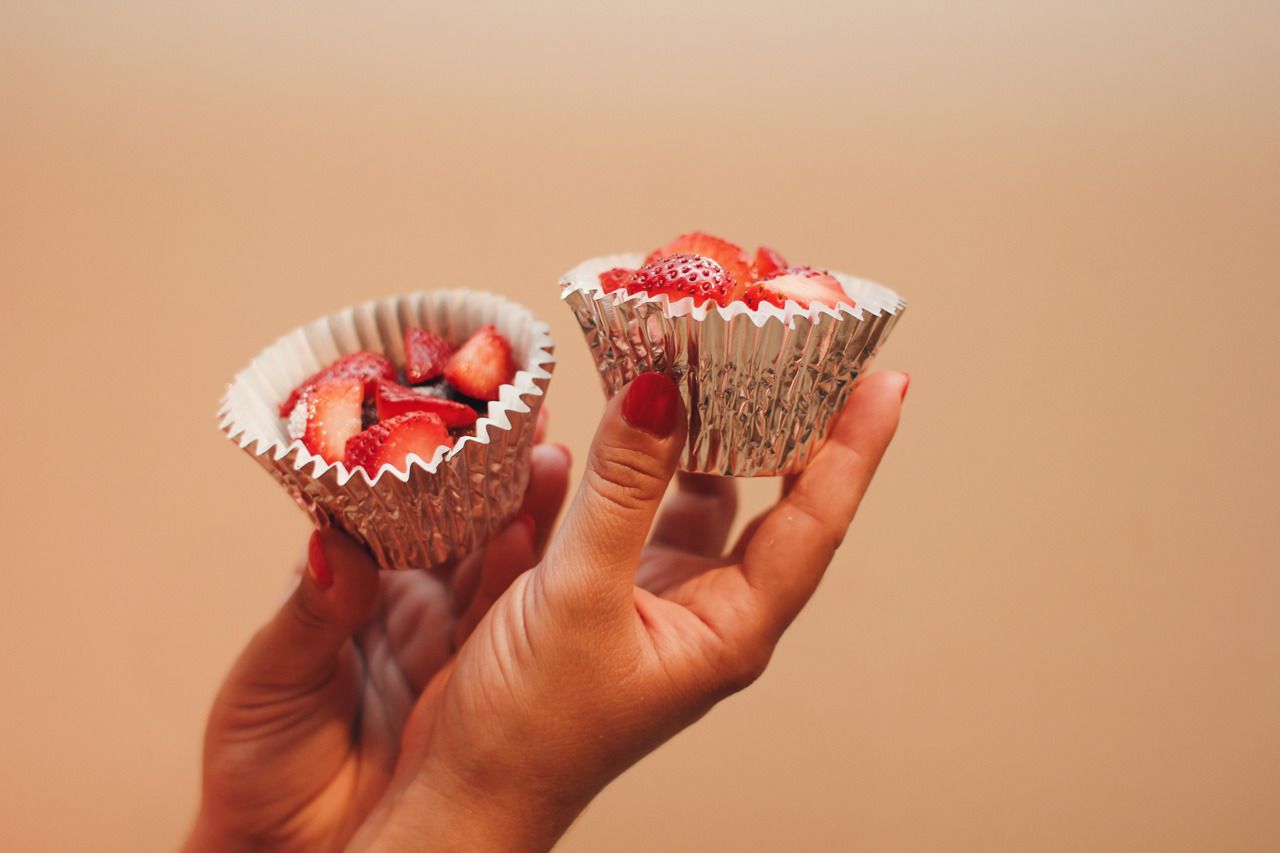 You know that moment when you go grocery shopping and you are feeling very …healthy? So you buy tons of fruits and veggies. Well, that happened to me a few days ago… I got all kinds of berries… and they all got wasted before I could even have some! The only ones that were still ok were the strawberries, but I was not in the mood of strawberries with sugar. So I decided to bake something with them! I tried a chocolate muffin recipe with strawberries inside. It turned out great! I added some ice cream, and felt very healthy afterwards 🙂
Ingredients:
1/2 cup of sugar
6 tbsp butter
4 eggs
1/2 cup of flour
1/2 cup of cocoa powder
2 cups of strawberries
Confectioners' sugar
Directions:
– Preheat oven to 400 degrees.
– Mix butter and sugar on medium until fluffy. Add eggs and beat well. Add flour, and chocolate and mix until everything is well combined.
– Pour the mix in the muffin cups and add a few strawberries inside each. I decided to cut the strawberries, but you could also put them full! Bake for around 10 min, until toothpick comes out clean and let them cool. Put some strawberries and confectioners sugar on top and enjoy! 🙂