Day at the beach!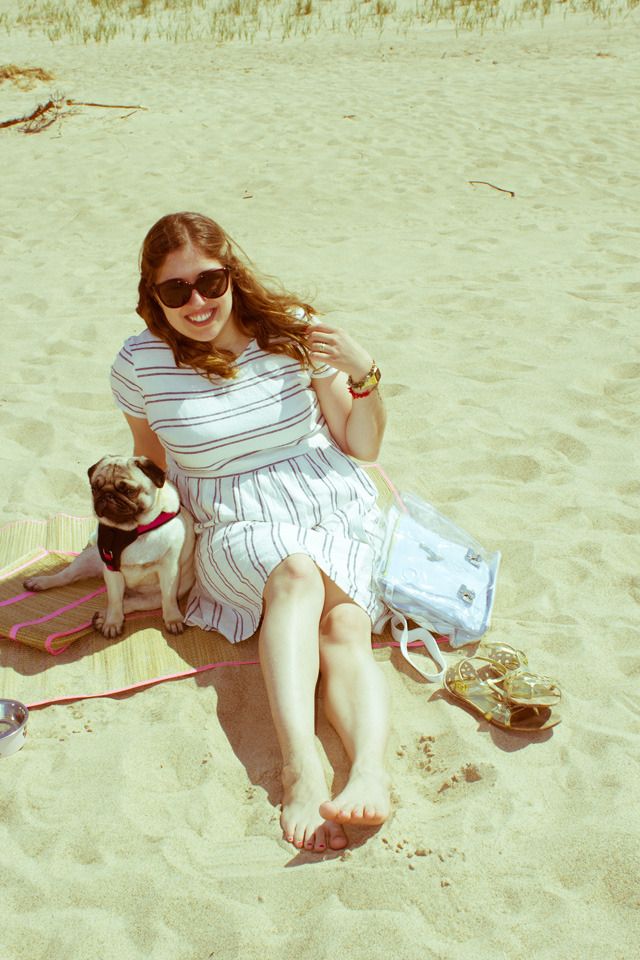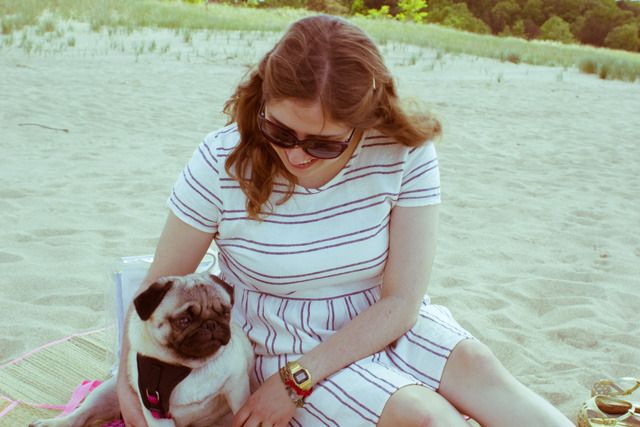 Summer is almost here!!!
One of my favourite places in Northwest Indiana are the Dunes. I love the Lakeview Drive and beach. Actually, all the drive to Beverly Shores is so beautiful! And now that I removed the roof out of my jeep it is just perfect! Funny thing about this little new obsession of mine is that my arms are now all red and I have a sun mark from the short sleeve!
Another cool thing is that Lemon is allowed to enter the beach! To be honest, she was a little bit concerned with the sand… and the fact that her water bowl was full of sand. But I think she enjoyed it! Even though she actually refused to sit on top of the sand 😀 As soon as I put the straw mat she was all over it!
Sunnies: Coach / Dress: Old Navy / Backpack: Helicia / Shoes: Dolce Vita (similar) / Watch: Casio / Bracelets: Novelstyle shop (coming soon!)