Dear Santa,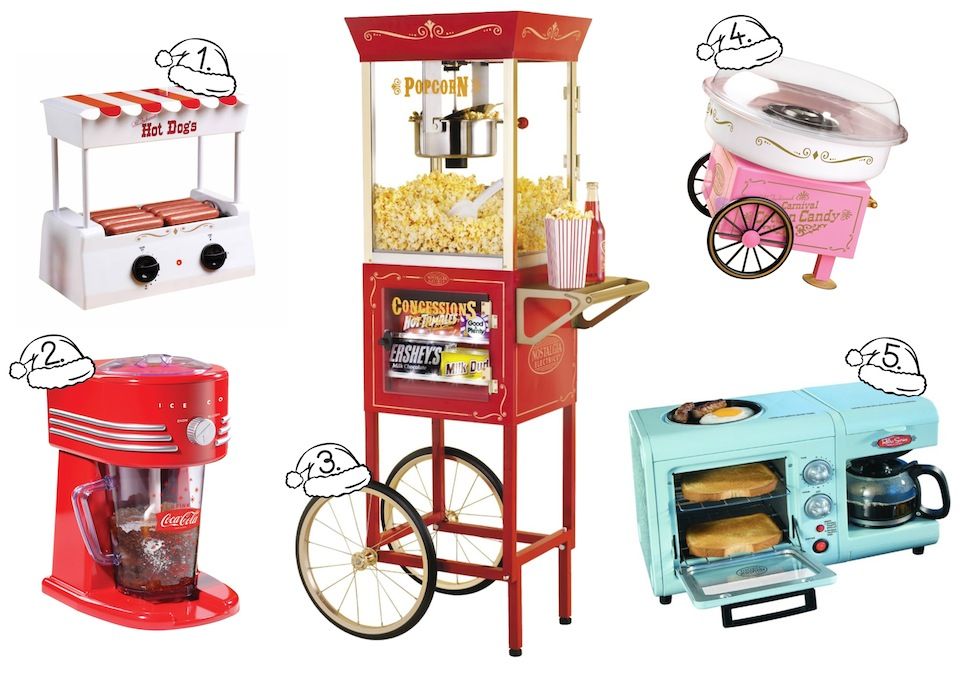 A few days ago, I saw a picture of the breakfast station on facebook and it reminded me of the Cotton Candy machine I always wanted to have. And that's where you come in… Could you please get me these beautiful things from
Nostalgia Electrics
? But not yet… I do not have much storage room in the kitchen. So, could you please, pretty please, get me these as soon as you find out that I'm living in a place with a bigger kitchen? I would really appreciate number 3, to keep next to the tv. But it has to be the one in the picture, with the super cute candy section. Thanks!!! Next is the order of priority, you can check the image above for color and design references.
Please, forward this to the Wise Men too 🙂
Thanks!!!