I won a headband!!!
Yayyy! Once again, I won a giveaways. I do not understand what's going on… but whatever it is, I do not want it to stop!! Some weeks ago I won a headband from
Neesie designs
 at
Winnipeg Style
 … and it finally arrived! I still do not how, because I live in Austria not Australia, oopsies!. Seems the post office is better than I thought, I now forgive them for misplacing my AdR at H&M stuff. But well, going back to the main point of the post… I got it! And it is so beautiful! The packaging is really exciting. I'm concerned I did not wrap the last giveaway prize as cute as this one is! Sorry Diana from
Petitgraphie
 ! In my defense, the box is white so I was really worried it could get stained 🙂 But I will come up with a better packaging for the MMM with H&M winner.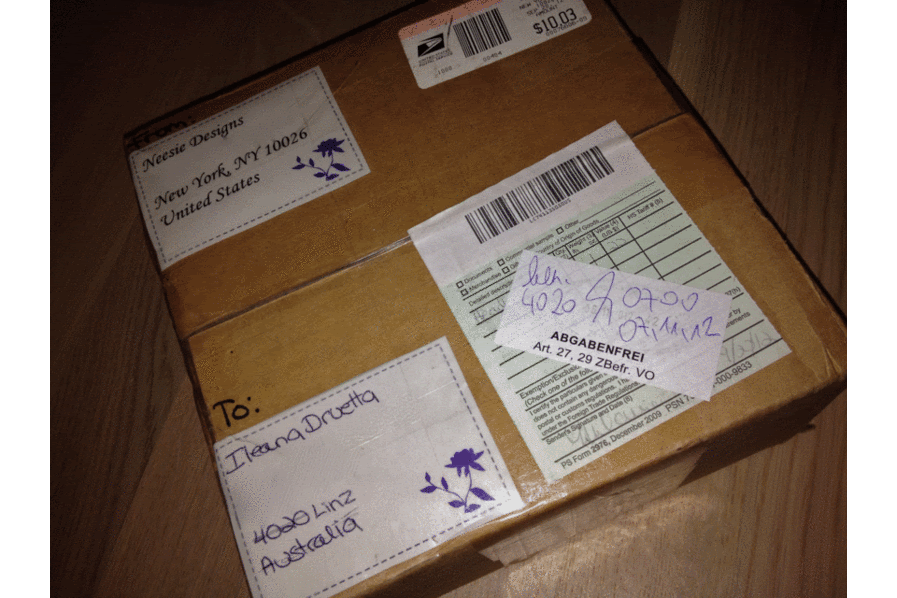 Can't wait to wear this lovely headband! Maybe this weekend, somewhere indoors, as outside is all about hats and furs… freezing!
I really recommend you to check them out, they are both so creative!
xoxo!