Mozzarella Mac n Cheese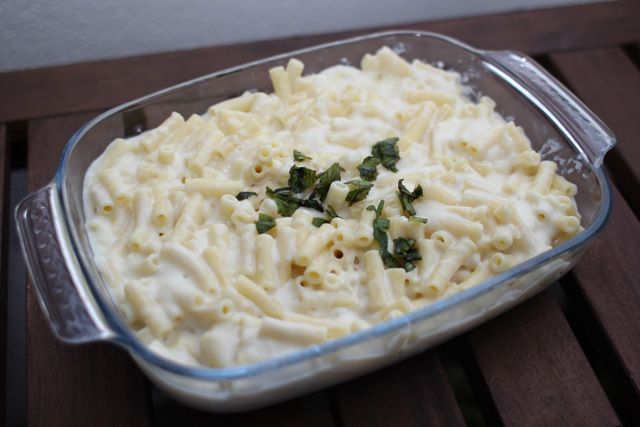 My favorite food is comfort food… so mac n cheese is definitely on the list! But sometimes, I like to change those beloved recipes a little and try new flavours. This time, my husband got too much mozzarella and I had to come up with new meals!!! This mozzarella mac n cheese recipe turned out delicious… and perfect for a summery meal 🙂 Here is the recipe:
Ingredients:
– Macaroni
– 2 tbsp butter
– 2 tbsp flour
– 1 tsp garlic
– 1 tsp salt
– 2 cups milk
– 2 cups shredded mozzarella
– fresh basil
Directions:
– Cook macaroni as directed on package.
– In skillet, melt butter (medium heat). Stir in flour, salt and garlic. Cook 2 to 3 minutes.
– Add milk. Continue to beat until boiling. Remove from heat and add cheese. Mix with the macaroni and serve with basil.