Book Club: Chocolates for breakfast
Chocolates for breakfast by Pamela Moore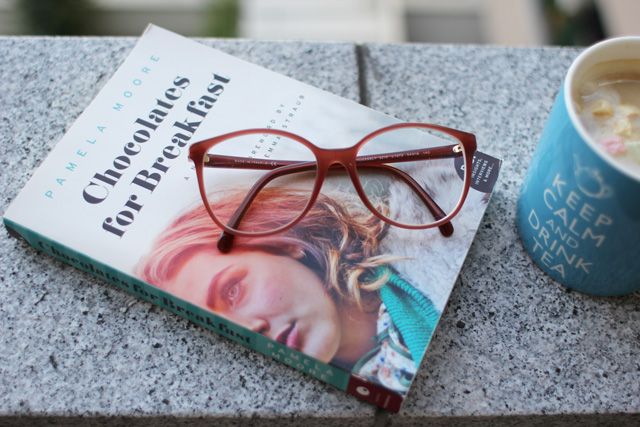 This month's pick for Novelstyle's book club was amazing! Even though this post comes a little bit late, I actually finished reading Chocolates for Breakfast during the first weekend of July! I just couldn't put it down!
Chocolates for Breakfast tells the story of Courtney Farrell, a teenager not really different to those shown in Gossip Girl, but definitely a sexually precocious one for 1956 (the year when this novel was published). Throughout the book, Courtney moves from boarding school to her mom's apartment at the Garden of Allah and later, to Manhattan. And in all those places she lived fully… really, you will not be able to put the book down!
While reading it, I couldn't help but think about Gossip Girl, as the books also mention many real places, making it feel as if you would be there. Also, fashion is very present, though not as much as in GG, where they even give designer and product names! In the first page, Chocolates already has a short description of the Scaisbrooke Hall uniform, saying that "In spring the sweaters that were always too big and the matching blue skirts and the sturdy Oxfords were shipped home, to be replaced by the blue dresses and the saddle shoes of the spring uniform". I love school uniforms, and this description really shows how private schools are and even better, how girls can keep their closets organized at boarding school!!!  In another part, it says that Courtney had to go after her Hockey class back to her room to change into her dinner uniform. I do not know if I'm the only one, but those little details really amaze me… as I enjoy thinking how annoying it would be to go to a school where you had to change clothes for dinner!
Contrary to the books read in the previous months, where fashion appears as a way to present a character, there are not many fashion descriptive references in the book… but mostly daily life details, like the fact that Courtney and her mom had white luggages, something very fancy I think?.
I don't wanna spoil any more details about Courtney's life as this book is truly worth reading, but if you want to discuss some topics you can leave a comment below or contact me! 🙂
August's pick is Orange is the new black, I already started and it's fantastic! Perfect if you need an extra dose after devouring the tv show 🙂