Outfit: Chaos sweater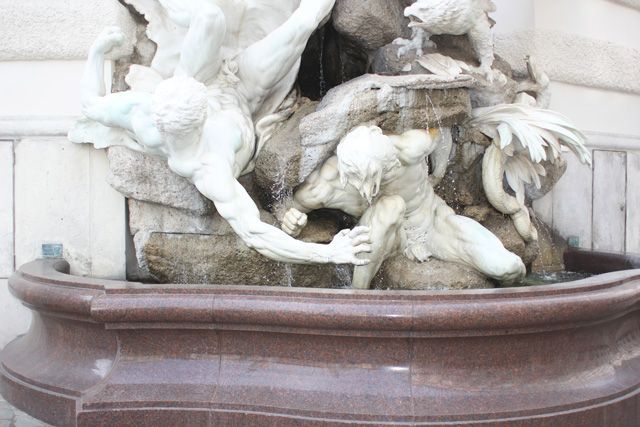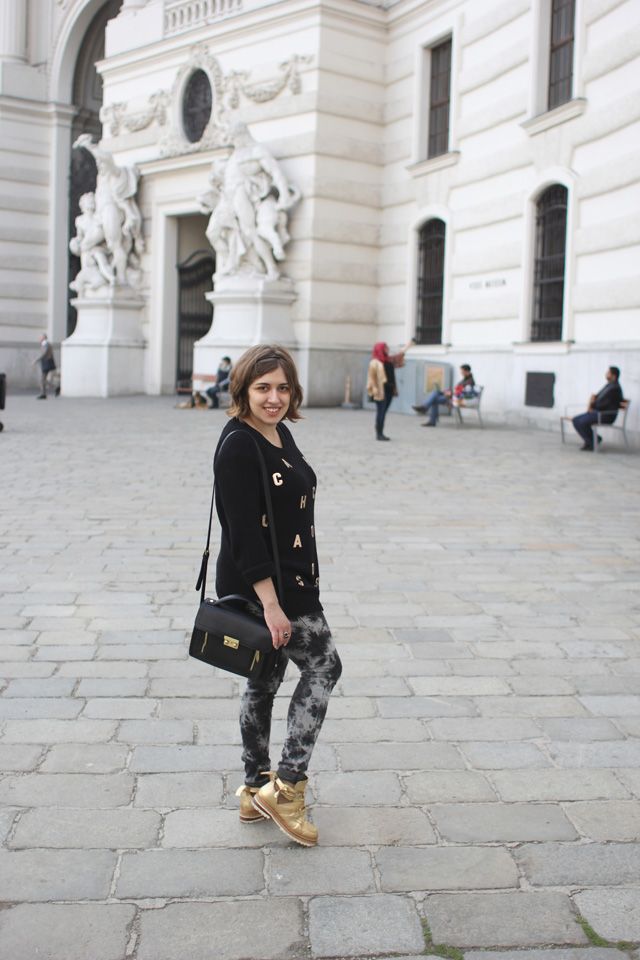 This chaos sweater is the one I mentioned a zillion posts ago when I said that a friend from Argentina that was visiting always finds the perfect things for me! She found this at the H&M sale section, and of course, she wanted it for herself… but they only had it in my size! Yay!
We took these pictures last week during our short trip to Vienna. While we where there we did a little bit of shopping and tourism! Lucky for us, the weather was perfect and this turned out to be a super comfy look for walking around!!!
Sweater: H&M / Jeans: Tally Weijl (similar here) / Handbag: Phillip Lim for Target / Boots: Sybil Vane (similar)