Outfit: Green top + black maxi skirt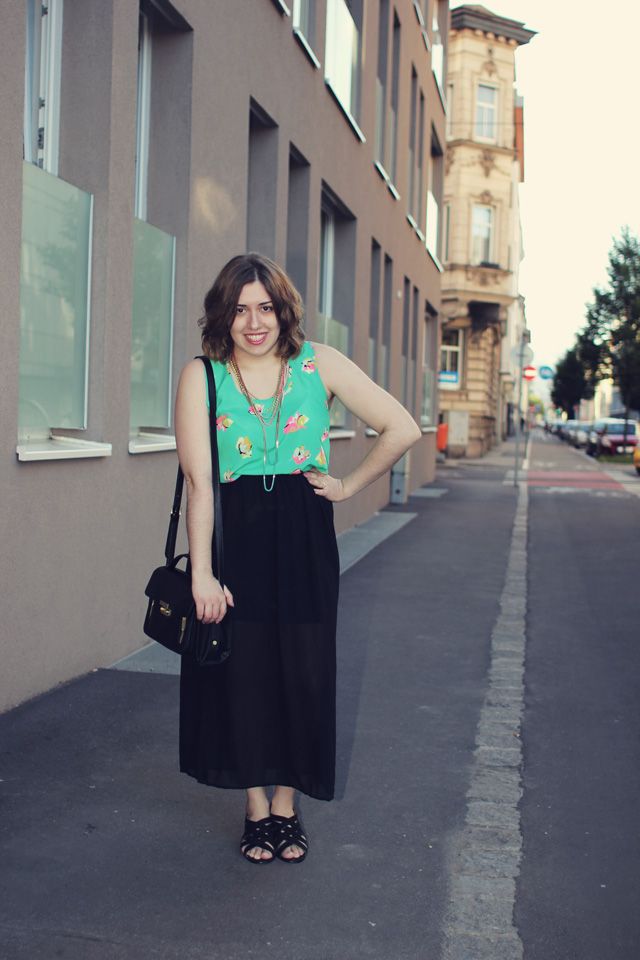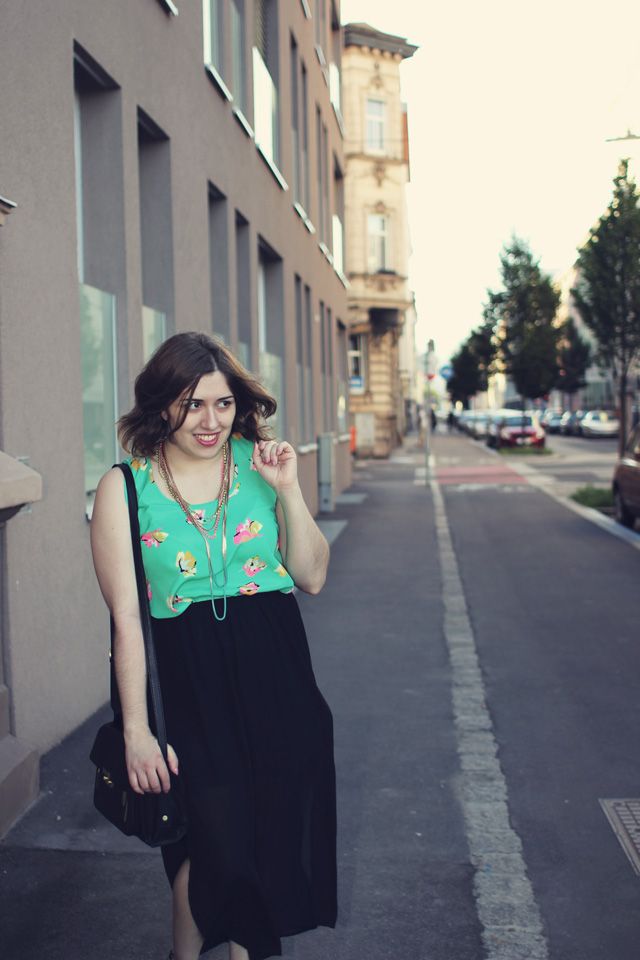 First of all, I have to let you know how much I love this black maxi skirt! I was not lying when I said you would see it a lot…it is sooo comfy! And it even dresses up a summery outfit! I wore this for a friend's birthday and I think it was a super cute look for such a hot day. Also, I'm kind of loving the World Cup spirit of this top… I find it funny that all the World Cup special edition chocolates, drinks, candies, etc, are green, super colorful and with coconut flavor! This is actually really beneficial to me cause I love coconut 😀 Also, all the stores have their Brasil section or collection with tropical prints and swimsuits… and to be honest, I've been eyeing a tropical beach bag, I just need to convince myself that I cannot live without it!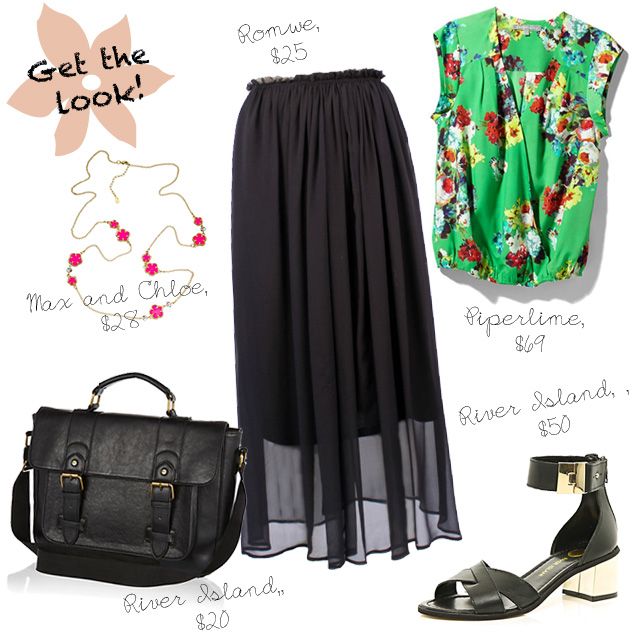 Top: Primark (Get the look) / Skirt: New Yorker (Get the look) / Sandals: Forever21 (Get the look) / Handbag: Phillip Lim x Target (Get the look) / Necklaces: H&M (Get the look)
Who are you rooting for at the World Cup?