Pancitos de queso recipe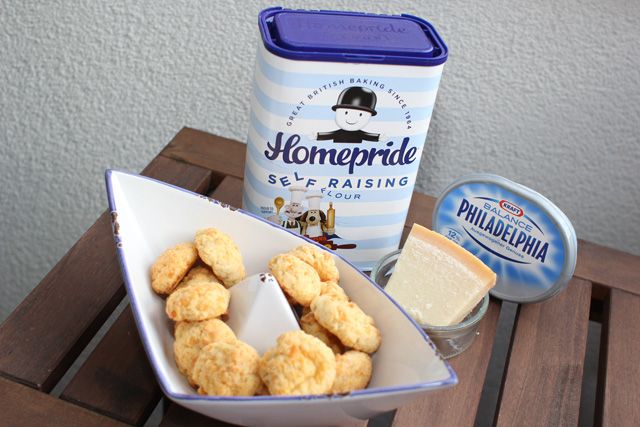 Yesterday I came across this Pancitos de queso (a.k.a cheese bread) and as I had all the ingredients…I decided to make them! I have to say…it was the easiest recipe ever! And they turned out great. They are delicious when warm and right out of the oven… but also good when they are one day old 🙂
Ingredients:
– 1 cup of Self Rising Flour
– 1 cup of Philadelphia
– 1 cup of shredded Parmesan cheese
Directions:
1. Mix all the ingredients.
2. Make tiny balls (this recipe makes 24 bread)
3. Place on a baking sheet and bake (180ºc) till they are a little bit golden.
Save this pancitos de queso recipe!