Pink Box June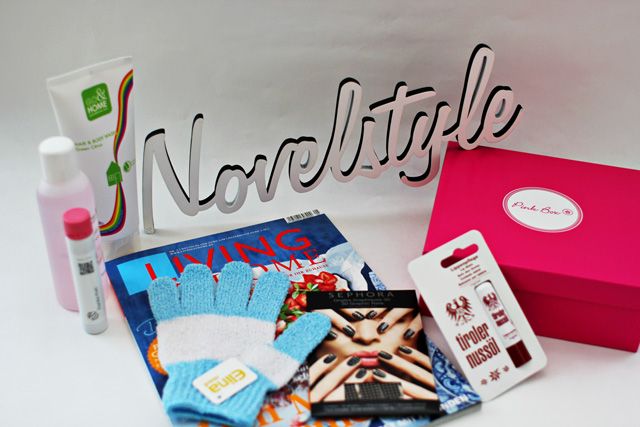 Last week I received my Pink Box June edition! It is so exciting to open a beauty box, as you never know what you will get! This time it was full of great and super useful products that I have been using the last few days. My favorite ones were the Sephora nail stickers and the lip balm! To find out more about the No Gallery Novelstyle sign click here.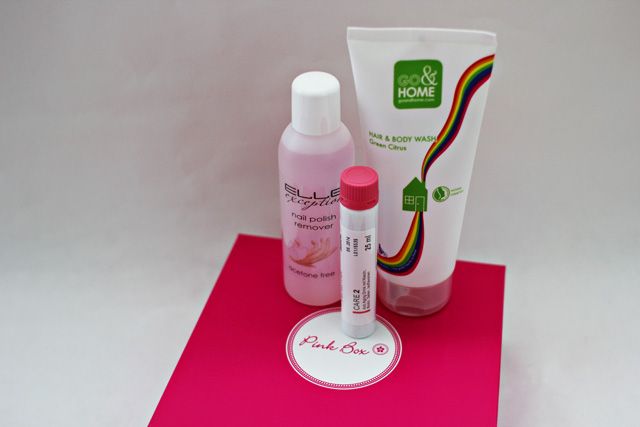 This made-in-austria products comes in different sizes for on the go and home. I really like it as a body wash, has a beautiful smell and leaves my skin feeling clean and perfect 🙂 Would I buy it? Yes!
Elle exception nail polish remover
Another product that came at the perfect time is this nail polish! I was in need of a new one, as the Sephora one I got a few months ago is a little bit broken. The beat thing about this product is that it has a special acetone-free formula that removes the nail polish in a very gently way! And it includes aloe vera for protection and care of the nails :). I still haven't tried it with glittery nail polishes, but it works great with all my colorful ones! Would I buy it? Yes!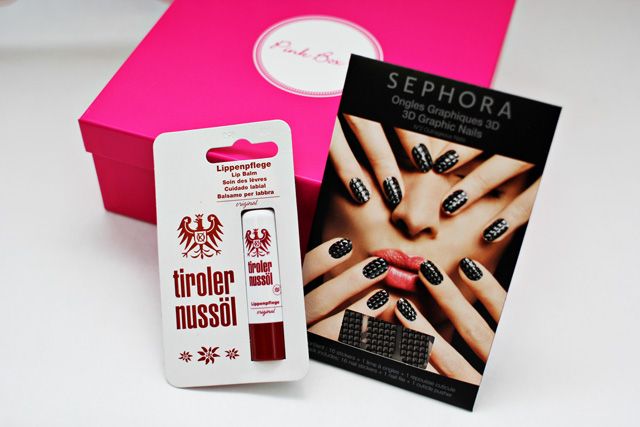 This is such an amazing lip balm! I used lip balms all the time… so this product was perfect for me. Tiroler Nussöl is an old traditional austrian brand, that offers sun protection lotions and treatments for the lips. What makes this product different is that it gives oil and wax to the lips, making them super silky and soft, but it is free of mineral oils and wax! They use only natural products… not even no artificial colors. Would I buy it? Yes! And would love to try all their other products 🙂
These nail stickers are pretty cool! Not only do they have an amazing design but they also are 3D! They have a super entertaining texture (no more biting your nails with these beauties!) and they give a modern look to your nails. Also, they are super easy to put… and if you have short nails like I do, you will be able to get two nails out of one 😀 Would I buy it? Yes!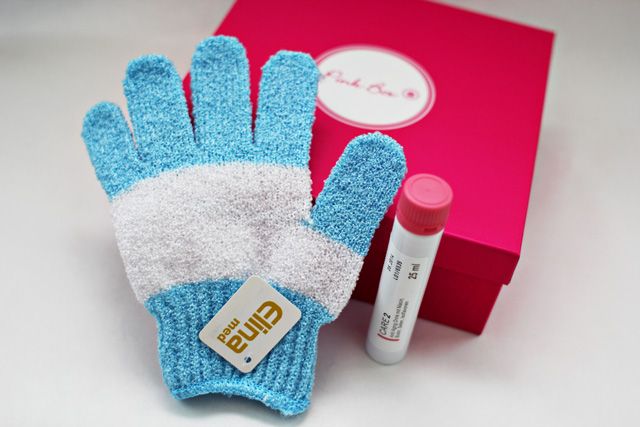 This item is hilarious!! So perfect for the World Cup with it's argentinean colors! These gloves remove (in a very gentle way) old and dead skin. They clean the skin while also giving a relaxing massage that helps your blood flow, helping activate your circle. I haven't had one of these massage gloves in forever… so it came really handy, and I'm loving it 🙂 Would I buy it? Yes!
Panta rhei- nutritions to go! Anti-aging drink
I was a little schocked to find this products in my pink box… this is a liquid nutrition that hydrates the skin and protects it from free radicals. To be honest, I did not try it…and I don't think I will, I don't feel like drinking an anti aging product. Would I buy it? No!