Pink Box review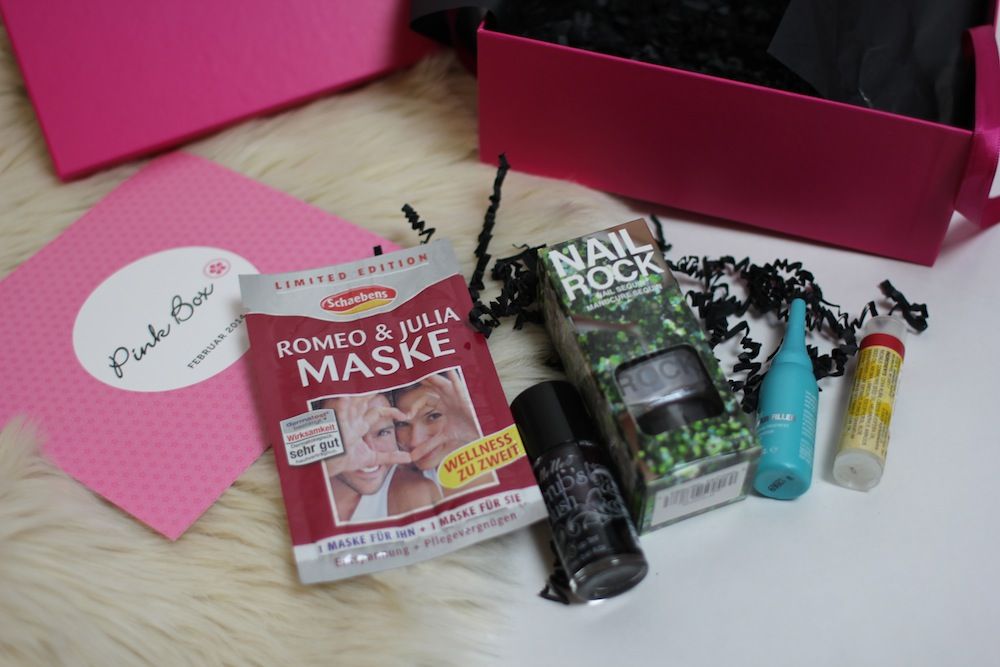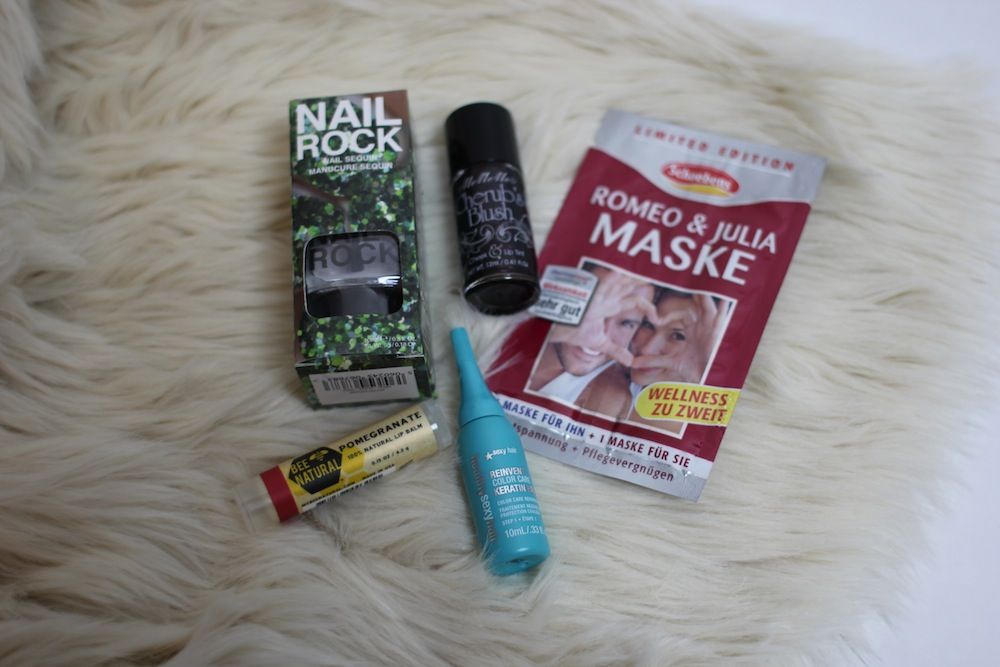 Last month I received a Pink Box, but I decided to wait till everyone had open theirs before posting a Pink Box review … gotta hate spoilers! And also, I wanted to try all the products before writing about it. My Pink Box came with an issue of Jolie magazine, which I must admit, I haven't read before! I actually liked that it included a magazine, as it came in handy when I had the facial mask on 🙂
This Pink Box included:
– Schaebens Romeo and Juliet mask: I liked it, and I thought it was cute that it was a mask to share with your other half! This might have been my husband's first mask! 🙂 The skin ends up being super soft…and smelling great. Would I buy it? Maybe, mostly for fun…but I don't think my husband has the patience to go through it again.
– Sexyhair Keratin hair filler: Loved how soft my hair was after using it! Since I dyed my hair a week ago, it arrived at the perfect time! Would I buy it? Yes!
– Bee natural pomegranate lip balm: This is one of my favorite products in the box. I love lip balms and use them 24/7! Even have one in every section of my home (next to my bed, hidding in the library, at my desk, etc…). And the pomegranate flavor is just delicious! Would I buy it? YES, YES, YES!!!!
– Nail Rock nail sequins: To be honest, I'm not really into nail sequins nor anything 3D stuck to my nails. But, I gotta admit, this looked pretty and was really easy to apply (here is the result). Still, it is not my kinda thing….I prefer nail wraps. Gladly, Nail Rock has a zillion different designs and color combinations for both sequins and wraps! Would I buy it? Not really, but would totally purchase their nail wraps!
– MeMeMe Cheek & Lip tint: This was my first time trying a cheek tint… and I'm not really loving it. Maybe I just need some practice, but I find it difficult to apply and it ends up looking completely unnatural.  It is better for the lips, but it doesnt taste that good ( I think it has some peppermint on it) and I find it a little gross to apply something on my cheek and then on my lips. Would I buy it? Not really…
All in all, I love beauty boxes mainly because of their surprise factor and also, because they encourage me to try new products and things. And I must admit that many times, my all time favorite items came inside one of these boxes! So, I think they are fun to purchase, mostly if you are into beauty products. But, I do not think they are really good for saving money, as I would not have purchase most of these products.
What do you think? Do yo like beauty boxes? Are you subscribe to any?