Pumpkin cupcakes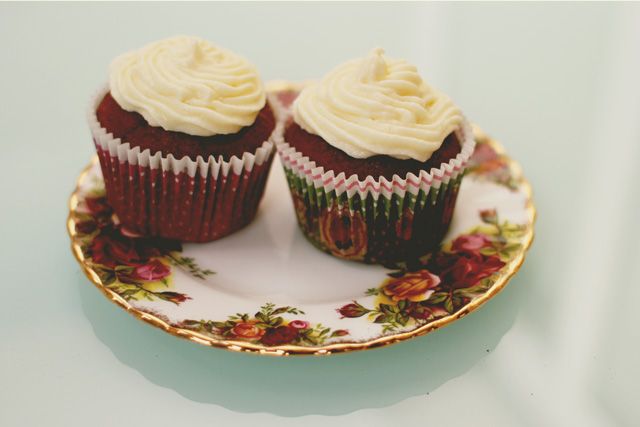 Last Thanksgiving, I fell in love with Pumpkin Roll. And this year I tried to make it, but realized I did not have the patience nor the materials needed. So I decided to try my luck and make Pumpkin cupcakes! I followed the exact same recipe for the pumpkin roll, but instead used the filling as a frosting. They turned out a little bit more red than orange, but the flavor was exactly the same… delicious! Here is the recipe:
Ingredients:
– 3/4 cup all-purpose flour
– 1/2 tsp baking powder
– 1/2 tsp baking soda
– 1/2 tsp ground cinnamon
– 1/2 tsp ground cloves
– 1/4 tsp salt
– 3 large eggs
– 1 cup granulated sugar
– 2/3 cup Libby's Pure Pumpkin
Frosting:
– 1 pkg. (8 oz.) cream cheese
– 1 cup powdered sugar
– 6 tbsp butter
– 1 tsp vanilla extract
Directions:
– Preheat the oven to 375º F. Mix flour, baking powder, baking soda, cinnamon, cloves and salt in small bowl. Beat eggs and granulated sugar in large mixer bowl until thick. Beat in pumpkin. Stir in flour mixture. Bake for 15 minutes.
– Beat cream cheese, powdered sugar, butter and vanilla extract in small mixer bowl until smooth. Once the cupcakes are cool… decorate them! 🙂