Reese's cups cookies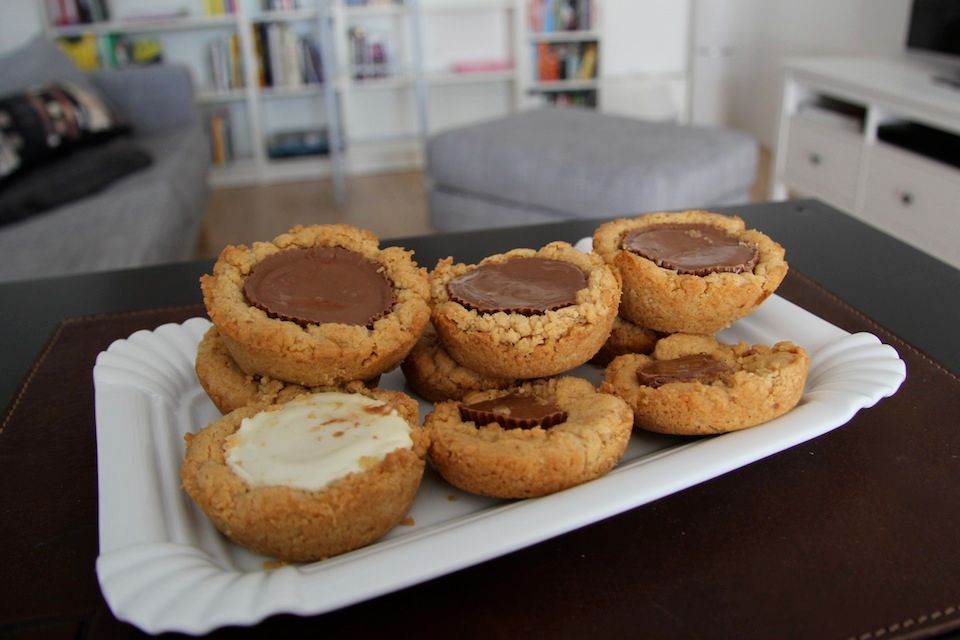 I will be honest with you: Last Christmas, I tried making some cookies… and they all sucked. They were horrible… some went directly to the garbage, but others, actually got better after a week of hanging around the house. Weird and gross, I know.  After that, I thought I would never make a cookie. I like the cupcakes and desserts I make, so there was no need in baking cookies. That was until this recipe appeared. It is not easy to find Reese's cups in Austria, so I faced a very important question… should I waste my Reese's on these cookies that I might end up throwing. The answer is YES!!! They are delicious, and the best part is that they are impossible to ruin!!! While preparing them, I realized I did not have a mini muffin pan, so I used a big one instead, which ended up being better for the normal size Reese's cups.
Save this delicious Reese's Cups cookies!
xoxo!!!