Sephora nail treatment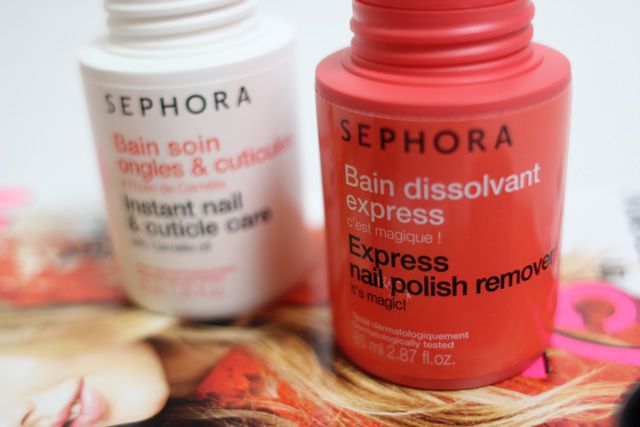 Nail care and polish remover review
Last november, while traveling in Italy, I needed to remove my nail polish… so I went to the Sephora store in Pisa and got this nail polish remover. I picked this one cause the sponge inside replaces cotton balls, which means I would only have to carry one thing back home! ( I really needed the extra room for all the shoes I bought!) I wouldn't normally buy this a I'm used to using the normal one… such "new" things can be a little bit scary sometimes. But I'm so glad I got it!!! It is magical! The nail polish disappears in just one dip! The sponge does get old a little bit too fast, mostly when you use glittery nail polishes that are more difficult to remove, but it's totally worth it! And if you do not have a sephora close to you…you can do a DIY version! Just get a jar/bottle, put a sponge inside and pour some nail polish remover inside! Voila!
When I was in Prague a few weeks ago, I decided it was time to get a new one… and I couldn't resist getting the care version too! Loved it! 🙂
 Oh! Don't forget that you still have time to send me a picture of an outfit in which you wore something you never thought you would wear or played outside your comfort box 🙂        You can email it to novelstyle@ymail.com !