Sitting, waiting, wishing…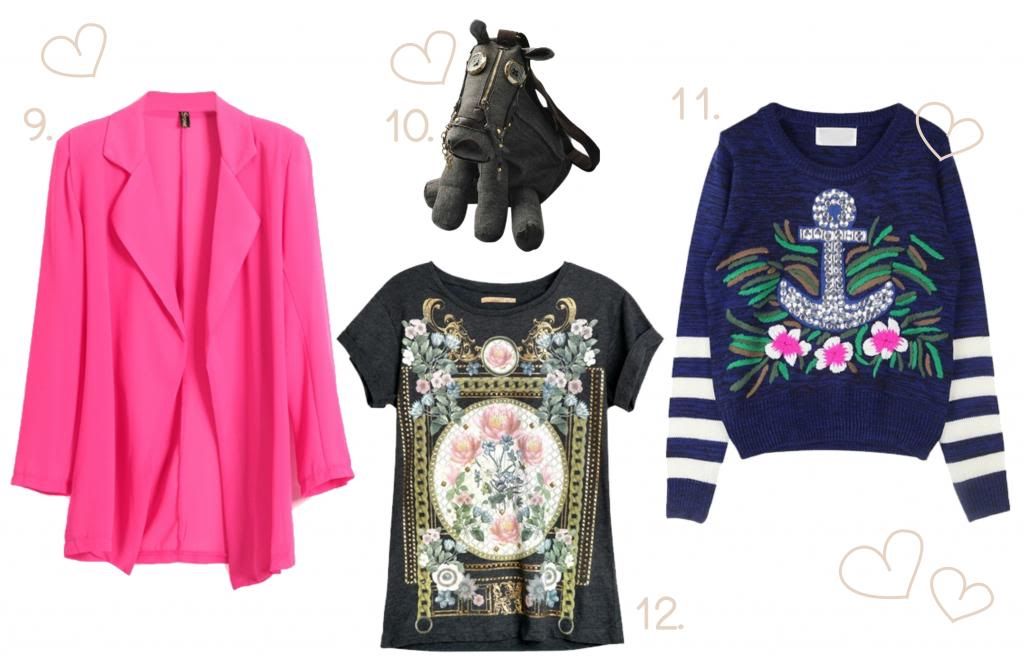 One thing I love is when shopping websites let you put products in a wishlist. Oh my! That becomes an endless list of things I would love to buy, but cannot afford or do not know when to wear! I wanted to share with you a few of my favorite items in my Choies wishlist. Some of them are already on their way to my lovely and very welcoming closet (Yayyy!)… and others will soon (nº1 and nº7)!  The last three would be perfect for my trip to Buenos Aires. Yep, I will be there in just a few weeks!
Do you also love putting items in your wishlist?