Spinach and ricotta cannelloni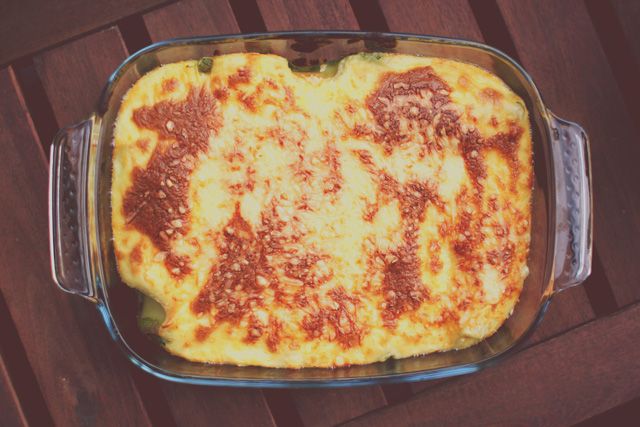 I was never a huge fan of cannelloni, but a few weeks ago I saw a box of cannelloni pasta at the supermarket and I just couldn't stop craving them! I figured they would be pretty easy to make… gladly, I was not wrong 🙂 Here is an adapted version of the spinach and ricotta cannelloni. I normally like what kids eat, so if you want something with more flavor you could try adding condiments in the filling and changing the sauce or maybe adding white wine? Here is how I did this delicious dish:
Ingredients
1 package cannelloni pasta
1 tbsp olive oil
2 garlic cloves, crushed or minced
300 g frozen spinach, thawed
400 g ricotta cheese
40 g Parmesan cheese, grated
Directions
 – In a large pan heat the olive oil, garlic, and spinach, cook for 2-3 minutes. Leave to cool slightly. Add some Parmesan cheese and the Ricotta
– Fill the cannelloni shells with the mixture (this is more difficult than you think!!!). And arrange them in a baking dish.
– Preheat the oven to 180°C. In meantime prepare the sauce.
– Pour the sauce into a large baking dish. Sprinkle the remaining parmesan cheese. Bake for about 40 minutes. 🙂
Save this amazing spinach-ricotta cannelloni recipe!