Strawberry pasta with coconut sauce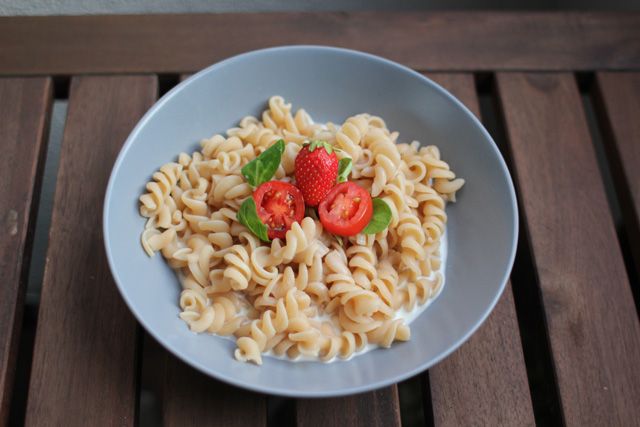 A few days ago I purchased the pasta at Zimmer Kuchl Kabinett in Linz. You might wonder…strawberry pasta?! That should be for dessert! Why would you buy that?! Well, at that moment I just couldn't resist how weird it was… and when I got home I started to think about how I was going to eat them! I was way too worried… for real! I wanted to try something different and really summery. So I was brave and made this coconut sauce! And it was amazing… so perfect for those summer days! 🙂
Ingredients:
Strawberry Pasta
1 cup of cooking cream
1 cup of coconut milk
Strawberries, cherry tomato and corn salad.
Directions:
Mix the cream and the coconut milk. Pour in the pasta and decorate with the strawberries, tomatoes, and corn salad 🙂 Super easy!
Save this Strawberry pasta with coconut sauce recipe!