Outfit: white, gold and coral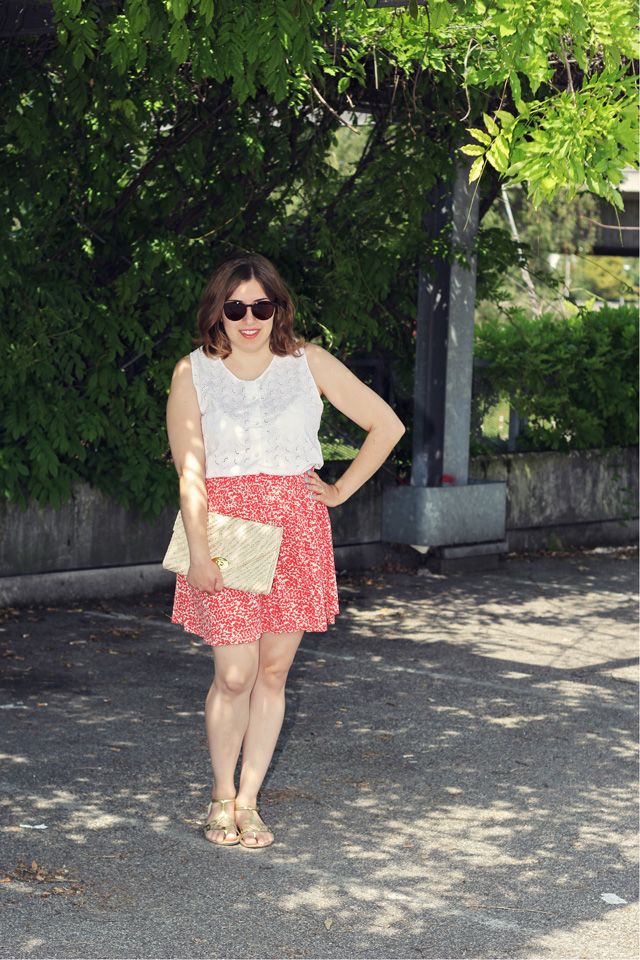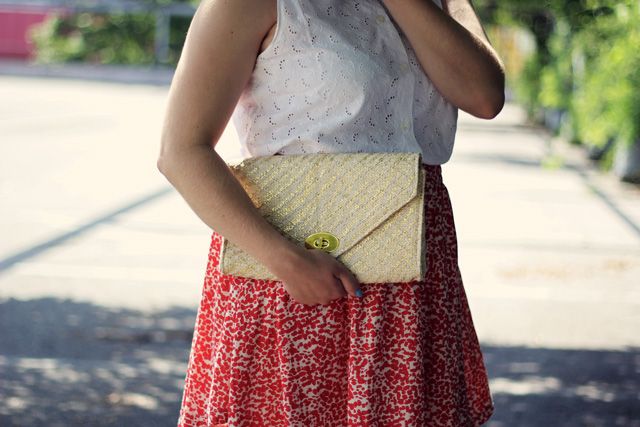 And the summer days are almost gone… they were not even enough to wear all my sandals and shorts! And I do not really think I have that many!!! There are a few more summer outfits left, but after that… there will be a jacket of some kind in every single one of them! (buuuu!) This makes me miss the weather in argentina, and most definitely in Tennessee where the summer is super hot! Anyways, the rainy days give me the perfect excuse to stay in and make Parks and Recreation marathons. I'm obsessed with that show!
Top: DIY (similar) / Skirt: H&M (similar) / Clutch: H&M (similar) / Sandals: Dolce Vita (similar) / Sunnies: Tchibo (similar)
p.s. My blog is nominated for the Austrian Blog Award, and I would really appreciate it if you could vote for it here. If you need an explanation on how to vote, you can check this.
Thanks! <3