White and gold cupcakes
These white and gold cupcakes were not only a great statement treat in the table, but also in our tummy!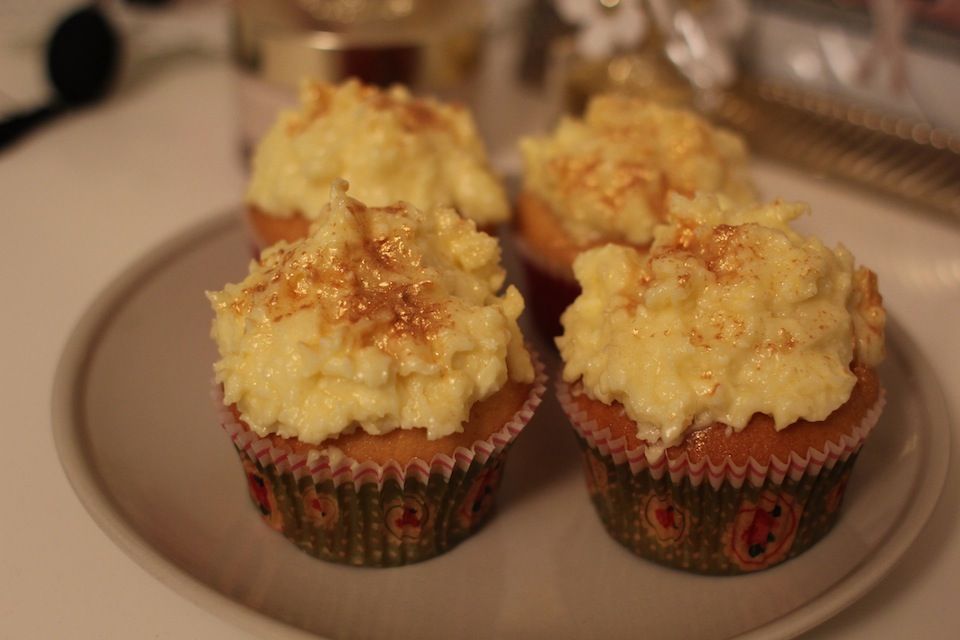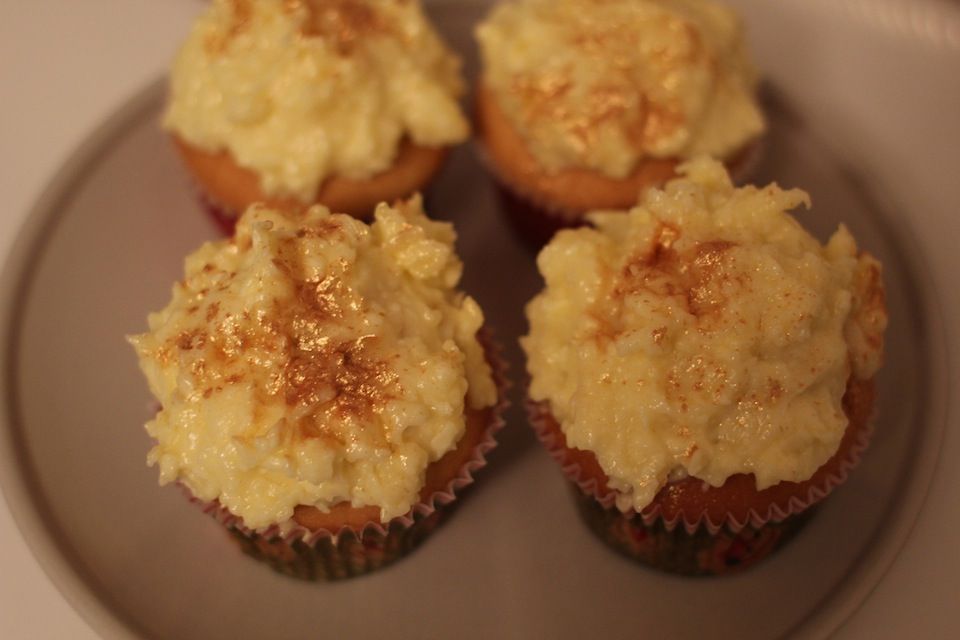 I know I might say this with every cupcake recipe I post, but these white and gold cupcakes are the best I have ever baked! For real, these and the
Tres leches
are definitely my favorite ones. I changed the frosting recipe and added Philadelphia cream cheese on it. What a difference! They were delicious! A funny thing is that I lost the decorating sleeve… had to decorate them with the knife. I still cannot find it… How can I misplace that? Maybe I accidentally threw it? Well, I now have to buy a new one…
Here is the recipe:
And for the frosting:
200gr Philadelphia
300gr Butter
3 tbsp Powdered sugar
And last, but not least…
I sprinkled golden dust!
Isn't it beautiful? This picture does not do it justice!
Let me know if you make them!!! 🙂
Save this delicious white and gold cupcakes frosting recipe!