World Cup Cookies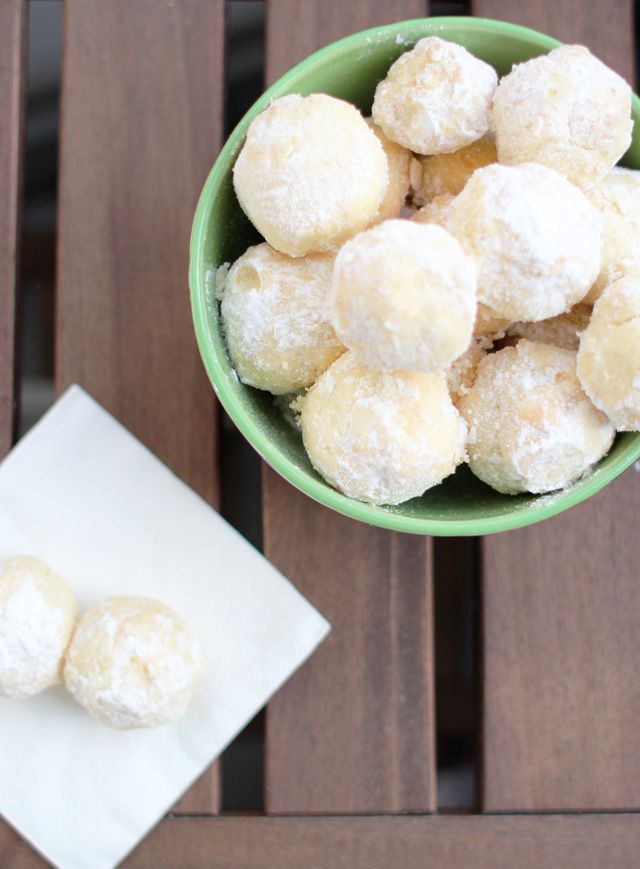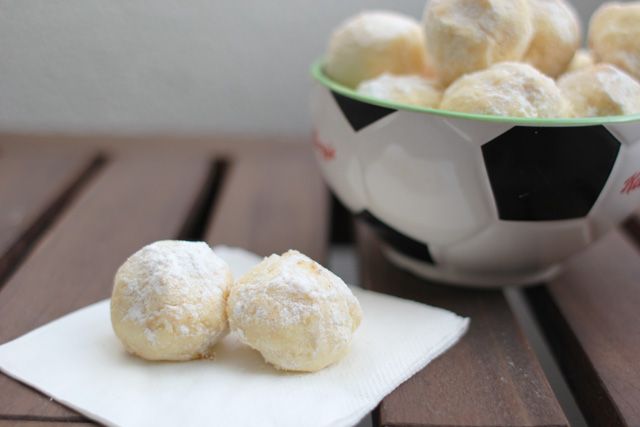 After seeing so many World Cup products with coconut flavor… I got inspired to make my own World Cup Cookies! Of course, they had to have a round / soccer-friendly shape and coconut on them 🙂 I found a coconut balls cookies recipe online, but had to adapt it to include ingredients I can find in Austria…
Ingredients:
– 225gr butter, softened
– 1/4 cup confectioner's sugar (sifted!)
– 2 cups all-purpose flour
– 1/4 tsp salt
– 2 cups sweetened flaked coconut
Directions:
– Preheat the oven at 180ºc.
– Mix the butter and the confectioner's sugar until fluffy. Add the flour and salt and keep on mixing.
– Add the coconut flakes.
– Make 3cm balls and place them 3 cm apart.
– Bake until they are light brown (15-20 min).
– Cover them with sifted confectioner's sugar while they are still warm.
Now you can go and watch a soccer match!!! 😀